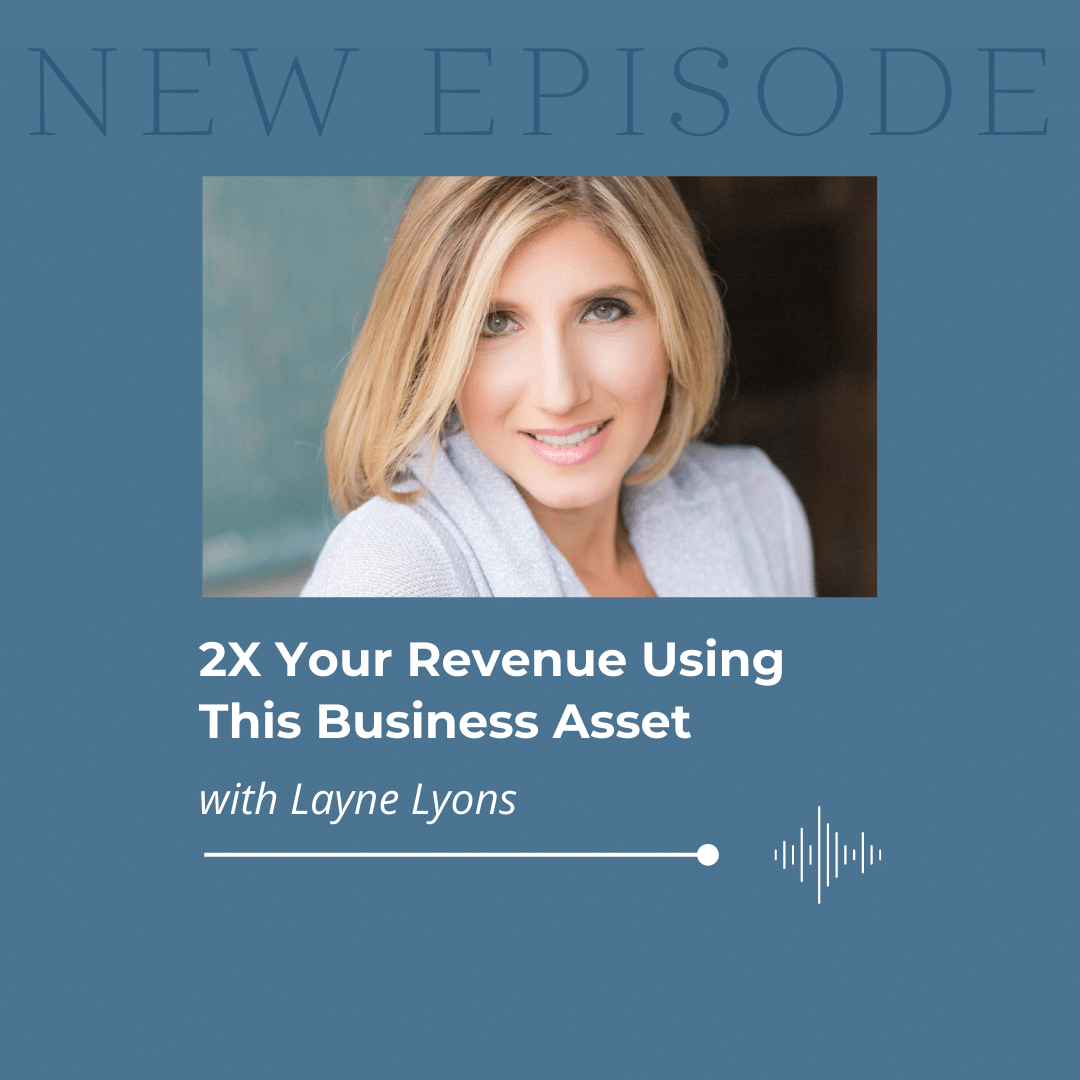 Double Your Revenue Using a Most Crucial Business Asset with Layne Lyons JD
When you need to grow your business, what do you do? Do you lock out the rest of the world and brainstorm new products, programs, or service ideas yourself, like so many entrepreneurs do? Big mistake!
When you try to expand your business this way, you're cutting out 100% of one of your most crucial assets: your existing customers and clients. In this bonus episode, my guest and CEO Collective member Layne Lyons JD tells us about how she's on track to double her business by getting actual input from those already familiar with her business.
On this episode of Promote Yourself to CEO:
5:17 – Layne describes her business before it underwent an amazing transformation and reveals her first business bottleneck.
9:39 – What did Layne do to resolve her first bottleneck? What was her experience like after she started putting some boundaries in place?
13:12 – Layne shares what it felt like to finally increase her price points and offers advice to those on the precipice of doing the same.
15:53 – A new offer has opened the door for Layne to double the revenue from her business. She reveals what it is and the journey she went on to get here.
21:31 – What happened when Layne launched her new offer? This demonstrates why asking your existing client base for new ideas is the easiest way to build your next offer.
25:21 – Layne describes how she and her business are different now thanks to the changes she's implemented.
34:21 – How was Layne's experience joining The CEO Collective? She offers an inside look.
37:09 – To wrap up, I highlight a few points Layne made about streamlining and simplifying her business to the point where she now works less and enjoys her life more.
Mentioned In Double Your Revenue Using a Most Crucial Business Asset with Layne Lyons JD