Over the past year I've done a number of podcasts and other interviews, and without fail this question comes up…
"How in the world do you run not just one, but two, online businesses while working less than 25 hours a week and raising three little ones?"
The answer is actually really simple: I don't do it alone. I get help!
Having a support team is an essential part, not only building a business I love but also having the time to actually enjoy the lifestyle I want for myself and my family.
I feel like this is something our community needs to talk about much more transparently – because while many of us are the faces of our personal brands, those who are running successful multiple 6 figure businesses are rarely doing it 100% solo.
In a world of solopreneurship and personal brands, it's so easy to believe that your favorite biz crushes are some kind of SuperWomen who built a successful business with nothing more than her two hands.
But that couldn't be further from the truth!
Trust me – the WonderWoman routine gets real old, real fast. It's the fast track to business burnout. And there will come a point in every business where something's gotta give, or you'll become the biggest obstacle in the way of your business success.
I'm the first to admit – my Modus Operandi is to do everything, all by myself. And when I first started my business, that ability to jump in, roll up my sleeves, and learn how to do everything (from building WordPress websites to launching Conscious Business Design to creating an entire 21 Day Challenge) helped me get off to a fast start in my online business.
But the ability to do it all doesn't mean that you should do it all!
As I started to reach and serve more people through Conscious Business Design, I realized that I had become the greatest bottleneck to growing my business. If I was going to continue to offer the incredible level of support that my students had come to know and love inside of my programs, I had to learn how to stop being a solo-preneur and start being a true CEO of my business.
While I could have just turned Conscious Business Design into an evergreen information product without additional coaching or community, I believe that the information age is over. My biz designers want real support, encouragement, and accountability!
As the program started to grow, it was clear that for students to get the support they needed, I couldn't do it alone. There was a point when I was spending hours every day attempting to respond to emails and Facebook group posts! And while I loved being able to personally respond to every single person – it was holding me back from reaching and serving more people. Overwhelm was setting in.
It was time to get the right people in place to take amazing care of my biz designers! I knew if I didn't, I'd be risking the fierce loyalty of my students and the high quality the program was known for.
When overwhelm sets in, you need to find a way to get help and stop overwhelm in its tracks, because left unchecked it likely will have a negative impact on your reputation and bottom line.
Maybe you've taken on too many clients and things are slipping through the cracks.
Maybe you're attempting to duct-tape together a million tech solutions that are actually costing you sales instead of saving you money.
Maybe your latest launch was a huge success (yay!) but now you're slammed with tech support requests, and questions from students without the systems, infrastructure, or support team to ensure an amazing experience for your clients.
In looking at Conscious Business Design, I needed help with three key areas:
Admin and Tech Support:

More students meant more complexities with signups, payments, and much more. I needed someone to handle these details for me and also provide inbox support so that all questions were answered quickly.

Coaching Support:

With a bump in enrollment, there was a need for more hands-on support for students' questions within our community.

Systems and Team Management: As we started getting a higher volume of emails, more people in our community, and more team members to support everyone, there was a need to upgrade the infrustructure behind the scenes and ensure that everything was running smoothly.
There's always an endless list of things you could get help with, but figure out which ones are most critical today to your business. As in right now.
From there you can start making a plan to get support so you can stay calm and collected instead of letting chaos reign in your business.
Because I firmly believe in real-world examples, here's a breakdown of the support team in place for Conscious Business Design.
#1. Community Concierge
First, I put in place a Community Concierge, Lane, who handles both admin/tech and student support. Her job is to make sure that nothing falls through the cracks, send out bonuses and surprise gifts, check in with students, help them if they get overwhelmed in the first weeks, and more.
Didn't get an email? Lane finds out why. Can't log into our member's site? Lane gets you in. Need to change your credit card? Lane's got you covered.
She's been known to get on the phone with people and get their issues resolved because we believe so strongly that our students need to be served in a personal, thoughtful way.
Lane is the frontline with our students which means they're all taken care of, and I can breathe easy knowing it's all handled.
#2. CBD Success Coaches
Many of the CBD students shared with me that they'd taken other online programs and were overwhelmed because they didn't have any one-to-one connection or accountability. They felt lost in a group of thousands of other students with no access to the teacher running the program.
That's the exact opposite of what I want people to get out of Conscious Business Design.
I knew that I couldn't offer 1×1 support inside a group program without becoming the bottleneck in my own business. And after years of running Conscious Business Design, I started to realize there were some incredible alumni who had really taken a leadership role within our community by providing support and answering questions for new members.
So I invited these alumni to take the next step and join me as part of the team as CBD Success Coaches. Val Geisler and Lauren Fritsch have been an amazing coaching team inside of our community by responding to questions inside our Facebook group, hosting open office hours, and chatting during live jam sessions.
Adding our CBD Success Coaches has been an amazing way to continue offering a high-level of support while also allowing me to strategically grow Conscious Business Design – and our Biz Designers have nothing but amazing things to say about our team! As the demand for Conscious Business Design grew, I decided to more closely mentor a handful of alumni to become the newest CBD Success Coaches.

We know exactly how easy it is to sign up for a program that could make a huge impact in your life and business… and then hide out. When people sign up for Conscious Business Design, I want them to be seen and heard so they get ROI on their time and money spent. Which means we support them as much as humanly possible.
#3. The Behind-The-Scenes Dream Team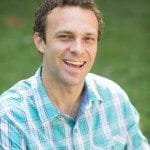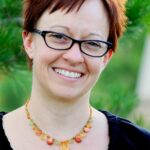 Every time we launch and run Conscious Business Design (15 rounds and counting!), it's all hands on deck with everyone from our project manager, Amber, to our Sweet Site Support, Katie, to my tech-support hubby, Jameson, tweaking our membership site. Everyone plays a role in getting all the pieces in place in the months leading up to when we run the program live.
Not to mention – with an online program and community to support, we've upgraded the entire operating system for my business. This meant making big upgrades in infrastructure to ensure an incredible experience and seamless support (let's be real for a minute here – you simply can't serve hundreds of students with a shoestring operation)!
We upgraded all of our websites to WPEngine for increased security and tech support
We moved the entire membership site to Simplero for a fully integrated system that manages our email, billing, and the course itself.
These upgrades in systems and support don't come cheap (in fact, I recently did an interview with the Get Paid Podcast about what it's really like to have a 6-figure team to run a multiple 6-figure business). I won't map out the painstaking details of project plans, copywriting, graphic design, inbox support and much more that goes on, but I wanted to paint an accurate picture so people understand how I can really keep my work schedule to 25 hours a week!
With 3 small children ages 5 and under, that's a choice I make for our family. When I need help, I hire smart people to help me take incredible care of my clients and myself. After more than a year with the current team in place, I can tell you having a great team is worth every penny.
It's taken 8 years of my business to get to have this much support, so it's something you'll want to do over time, but pay careful attention to where you and your clients need more support so you're serving both you and your brand to the best of your ability.
If you want to be successful, remember that teamwork makes the dream work!