Over the last year, I've done nearly 100 Facebook Live episodes of the Uncomplicate Your Business Show! It's been my favorite way to create amazing free content for my community, so today, I thought I'd break down the good, the bad, and the ugly of hosting a Facebook Live show.
As I was planning out today's episode – which is really more like a mini-training on creating a Facebook Live Show – I decided to break down everything into 5 parts:
There's a lot in here! So if you've been wondering about creating a Facebook Live Show for your business – or just want to do leverage Facebook Lives to grow your audience – you want to listen in to this episode!
Part One: The Facebook Live Plan
At nearly a year into my Uncomplicate Your Business Podcast, I was already running into my own creative roadblocks. I was feeling disconnected from my audience because I was basically talking to myself!
Since I'd recently begun focusing on automated masterclasses, I wanted to get the word out. I needed more traffic! And Facebook was really supporting LIVES as the top new feature.
So I made a plan:
Host a Weekly Facebook Live Show Thursdays at 12PM EST | 9AM PST
Goal of 50 Live Shows in 2018
Day Of Live Show – Promote via Email, Instagram, and Facebook
Following Week – Publish Show to Podcast and Blog
If you're listening in to this episode, you know that my goal is to leverage one piece of content on multiple platforms! I already had an email list and a small but growing podcast listener base. But I was ready to grow my audience! The combination of a weekly Facebook Live Show plus Facebook Ads seemed promising.
Part Two: The Facebook Live Experiments
Facebook Live was a newer platform, so there's not a ton of information out there on how to effectively use it as a show to grow your audience and grow your business. I tested a few different ideas throughout the year:

The Path to a Predictably Profitable Business Series. This was a huge win! This 7 part series was the perfect 'warm up' prior to a big promotion. Even if you don't have a weekly Facebook Live Show, a series is a way to build your list and get people excited about your launch. WIN!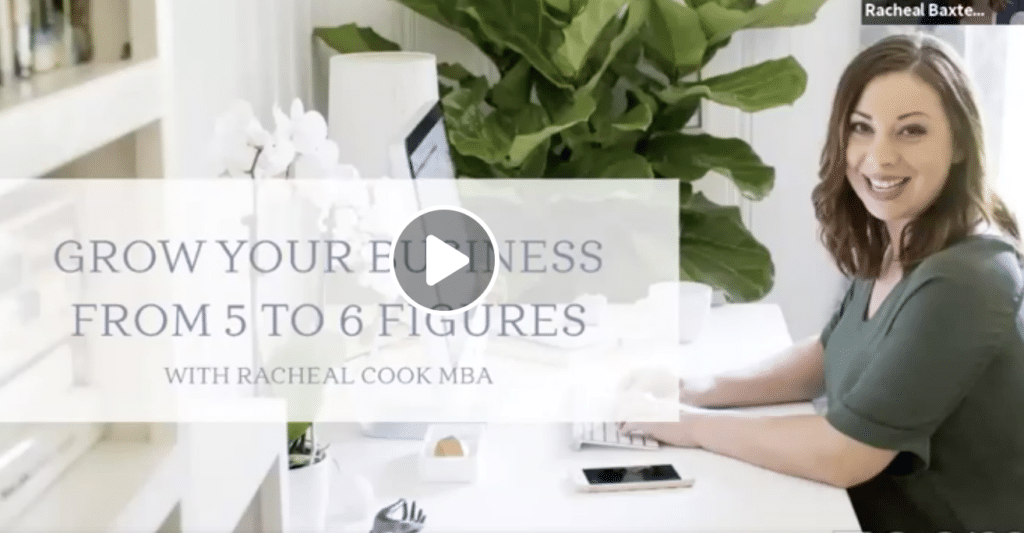 Streaming a Live Masterclass: How to Grow Your Business from 5 to 6 Figures. Not everyone registers for a live training, so I was curious to see if people would watch a live masterclass. We amplified this with Facebook Ads, got over 28K views, and retargeted with Facebook Ads. WIN!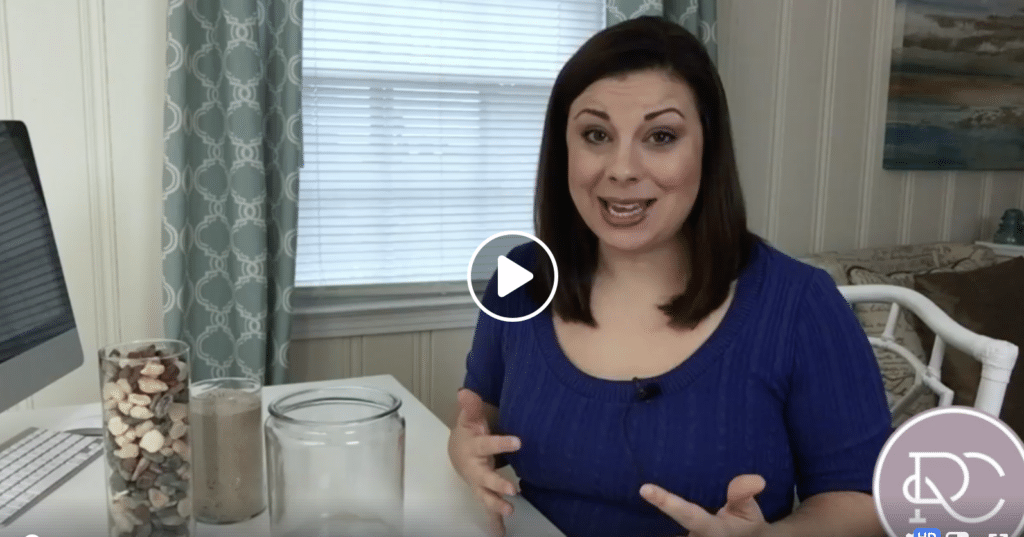 Streaming a Pre-Recorded Video. I tested this one early on when I realized it would be too difficult to re-create my Big Rocks video – so I streamed a pre-recorded video and ended up with over 13K views!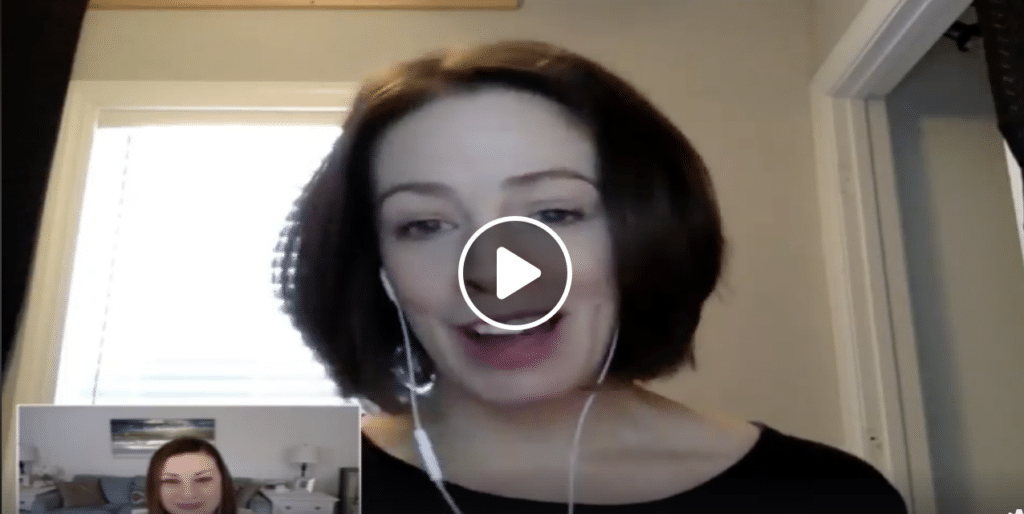 Sharing Case Studies. This was a HUGE WIN! I often forget to share the amazing results my clients are getting – but this year I made a focused effort to share interviews with my clients, especially in the weeks leading up to a launch.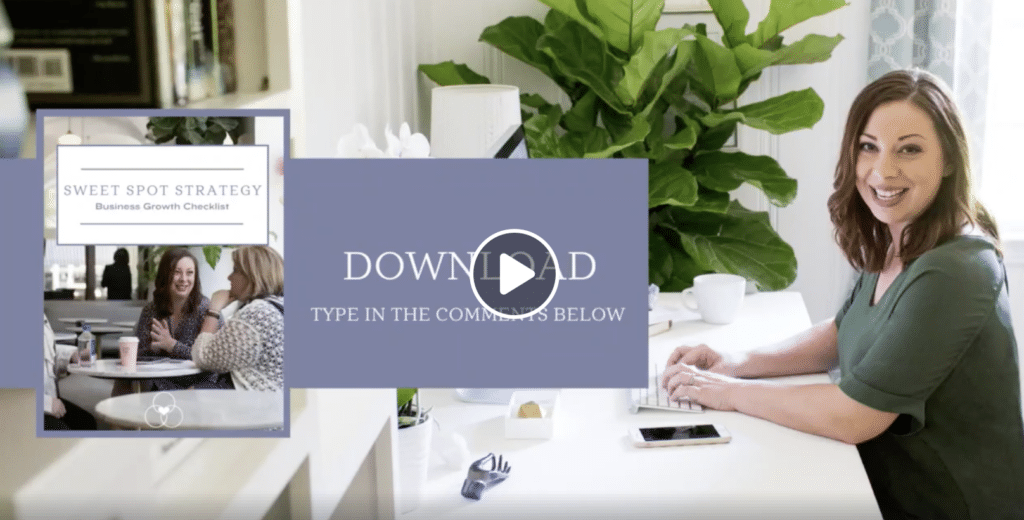 Using Chat Bots to Deliver a Freebie. One of the biggest issues with Facebook Live is getting people to sign up for your free PDFs or trainings! With a tool like Many Chat, you can tell people to just type a quick keyword and instantly receive the freebie.
These experiments helped me to reach and grow an audience more than 10X the size of my email list – amazing for retargeting with Facebook Ads for free trainings and promotions.
Part Three: The Facebook Live Results
Of course, nothing can be learned without measuring results! These are the most important results from my personal experience after a year on Facebook Live:
Over 60 episodes year to date in 2018 and nearly 100 lives since starting in September 2017.
Video Views Audience of over 260K
Look-a-like audiences outperformed our Video Views for Ads
Overall Audience Growth in FB Video Views, Podcast Downloads, + Email List
With this data, and a few other details, I could piece together what worked and what didn't during my time on Facebook Live. More importantly, I could figure out how well it worked, and how better to use the platform in the future.
Part Four: The Lessons
Planning Makes It Possible! The more I plan my content, the easier the lives are.
Set Yourself Up For Success! All I have to do is turn on lights and camera – see below for my list of recommended equipment for your Facebook Live Studio.
Keep Pre-Recorded Content as Backup! There will be times you are tired, sick, or traveling but want to make sure you still show up. I always have content I could stream just in case.
Part Five: What's Next for the Facebook Live Show
My #1 Goal – One Show to Multiple Platforms. I want to make it EASY for you to get this content! If are watching this as a video and you didn't realize the show was available on iTunes, just head over and search Uncomplicate Your Business! And if you are listening to the podcast, make sure you leave me a review so I know what you're getting out of these episodes!
Record in Advance. I'm traveling a lot more this year for business, so to make things easier on myself, I will be recording a lot more of the show in advance. I'll still be showing up live especially for my Ask Me Anything episodes, but this will just help me stay consistent in bringing you great content!
So there you have it, friends!
If you have been curious about leveraging Facebook Live to grow and connect with your audience, it's been a great option.
---
Listener Shout Out Of The Week


Thanks so much, Scrambling! I love hearing that you are feeling some light at the end of the tunnel – that's my goal with this show! Thanks so much for being a part of the community and listening every week.
---
Subscribe & Review Uncomplicate Your Business
Did you know that you can find over 100 episodes of Uncomplicate Your Business on iTunes? I don't want you to miss an episode. I'm adding a bunch of bonus episodes in the coming months and if you're not subscribed there's a good chance you'll miss out on those. Click here to subscribe in iTunes!
And if you're loving the show – it would mean the world if you would take just a minute to leave a quick review! When you leave a review, it helps other women entrepreneurs just like you discover my show – and honestly, it just makes my day! Just click here to review, select "Ratings and Reviews" and "Write a Review" and let me know what your favorite part of the podcast is. Thank you!
---
Show Links + Facebook Live Recommendations
ECamm Live – Software to Stream to Facebook Live.
Many Chat – Awesome bot to easily deliver freebies to your viewers
Subscribe to Uncomplicate Your Business on iTunes