Are You Ready for More Sustainable Success?
All while staying in integrity, avoiding feast-and-famine hustle & burnout, and serving your clients and customers at the highest possible level?
Another one-sized-fits-all, cookie-cutter course won't get you there. Here's what will...
If you're ready to play a bigger game (and make a bigger impact) – it's time to go from Stressed-Out Solopreneur to Confident CEO.

A 12-month immersive community mastermind  for women entrepreneurs ready for next-level strategy and results – without the non-stop hustle.
Whether you want to change the world, make the kind of money you made in corporate, or just confidently run and grow your business while still having a life — the CEO Collective will help you get there.
Because you don't need more INFORMATION –
 You need to become masterful at IMPLEMENTATION.
So you're out of the "start-up" phase in your business,
and ready for next-level success.
You know now is your time to finally…
» Grow your business to wait-list status with consistent clients, filled-up programs, and consistent $5K – $10K – $15K months – so you can have more than enough to upgrade your lifestyle & support your family.
» Expand your platform as a leader, growing your email list and social media following thanks to podcasts and websites that can't wait to feature you as an expert in your field.
» Build your team, systems, and processes behind the scenes… now your time is spent in your zone of genius teaching, coaching, and inspiring others instead of buried in $10/hr busy work.
» Quit the 24/7 hustle where you can't seem to unplug from you business – and finally reclaim your family dinners, weekends off, and even be able to take a real vacation – all with the peace of mind that comes from a predictably profitable business.


All of this and more is possible for you.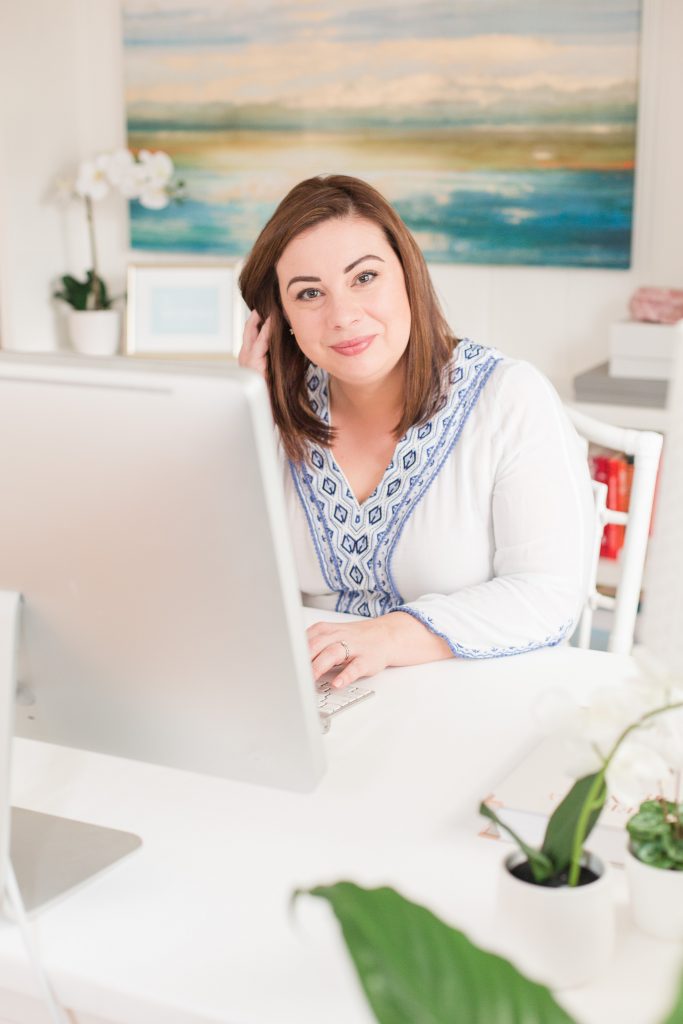 And not just because I've personally lived it...
In the 12 years of my entrepreneurial journey, I've run a multiple-6-figure business while raising 3 kids age 10 and under and retired my husband to become a stay-at-home dad – all while working less than 25 hours a week.
… But because I've helped thousands of clients across a huge range of industries create this kind of secure, sustainable success for themselves - without wasting another dime on "quick fix" programs or courses.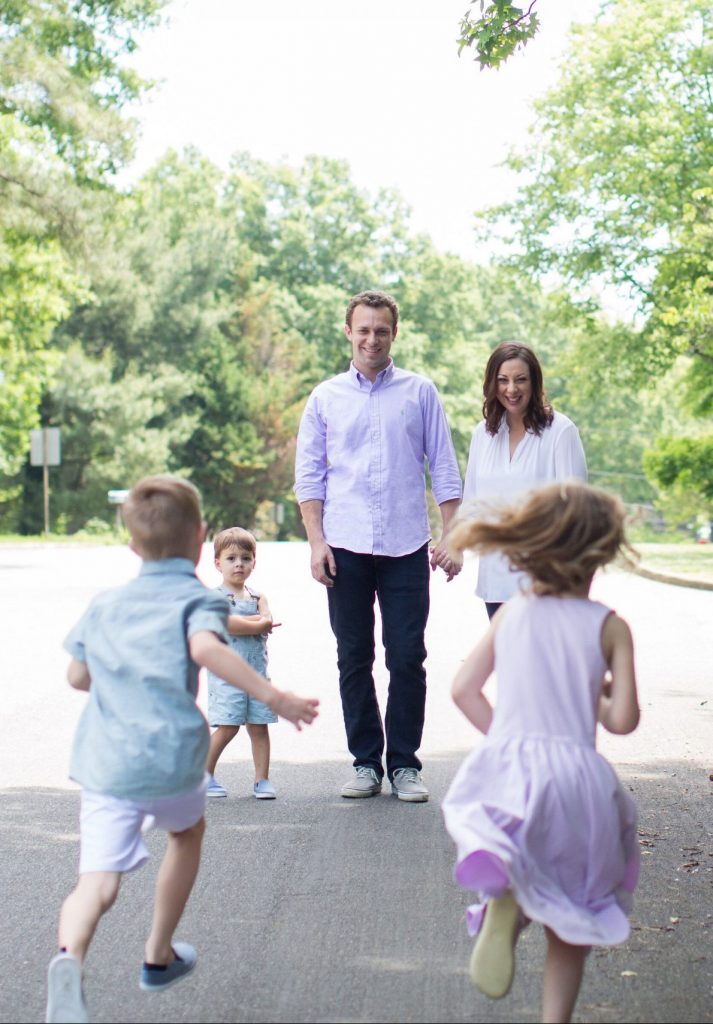 And not just because I've personally lived it...
In the 12 years of my entrepreneurial journey, I've run a multiple-6-figure business while raising 3 kids age 10 and under and retired my husband to become a stay-at-home dad – all while working less than 25 hours a week.
… But because I've helped thousands of clients across a huge range of industries create this kind of secure, sustainable success for themselves - without wasting another dime on "quick fix" programs or courses.
In the CEO Collective, you'll design your business for sustainable, scalable success with customized, systems and support.
Crystal clear 90-day growth strategies tailored to YOUR unique business, with hands-on support to help you reach them so you can stop throwing overhyped "tips, tricks, and trends" spaghetti at the wall.
A step-by-step game plan with built-in accountability to boost your visibility, so you can stop waiting to be discovered, and start getting in front of new clients, customers, & fans every. single. day.
Next-level products, programs, and services designed with integrity and profits mind, to help you easily communicate your value to clients who can't wait to work with you and generate consistent cash-flow.
Practical, streamlined steps to build your systems + support team, so you can stop working so many hours, get your family time back, and still grow faster than you ever thought possible.

Inside The CEO Collective Experience:
Consistent Implementation + Community + Coaching =
The Best 90 Days Ever In Your Business. Every Quarter. All. Year. Long.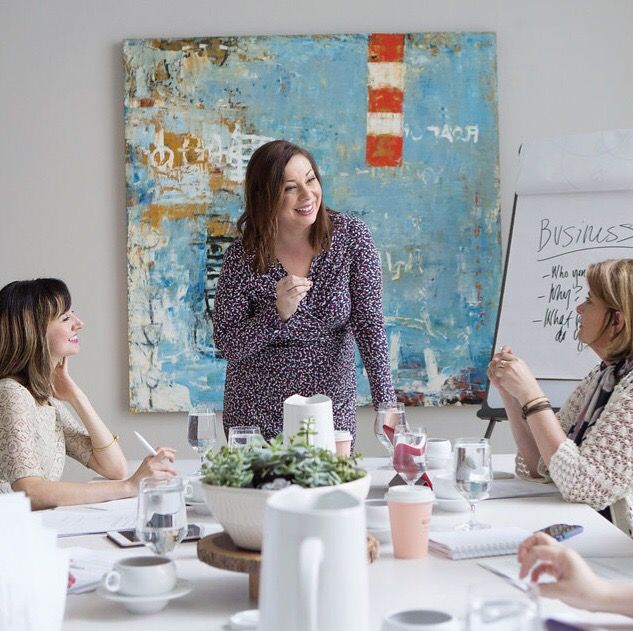 1: Attend The CEO Retreat
Once a quarter, CEO Collective members will come together at the beautiful Quirk Hotel in Richmond, Virginia* to plan your next 90 days week by week. 
*Not sure you can make it in-person? No worries – we also host these virtual for our clients around the world.
This is your chance to take time away, free from day-to-day distractions (and partners and kiddos!) to immerse yourself in your vision, map out a 90-day game plan that's going to move your business forward, and build your foundation for long-term success.
Taking this time out every quarter to work on your business won't simply skyrocket your results… it will help you step more confidently into your role as CEO.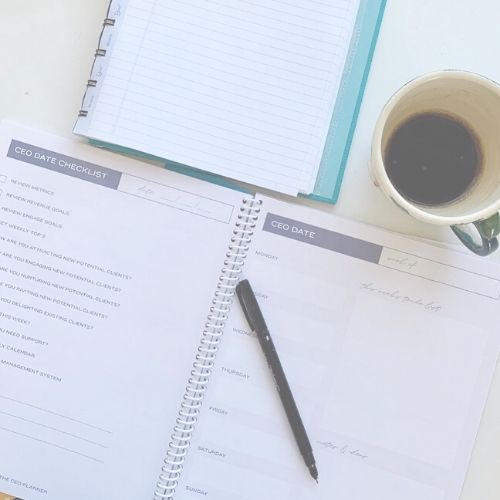 2: Implement Your 90 Day Plan
Entrepreneurs with a plan are 2X more likely to grow! 
With your 90-Day Plan, you'll know exactly what to do week-by-week to achieve your goals.
Using your CEO Planner, it will be easier than you imagine to stay laser focused and actually follow-through with your plan!
As you implement, you'll have the support of your mentor, your mastermind, and an entire vault of masterclasses to help you cut through the information overload and stay in implementation mode.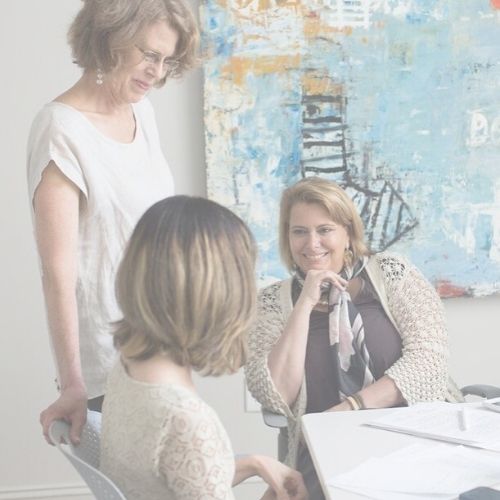 3: Support When You Need It
We know that you need support available when YOU need it.
That's why The CEO Collective is also a community mastermind experience that weaves together multiple layers of support.
With coaching available from myself, my team, and a crew of top-shelf guest experts, inside the CEO Collective we're dedicated to making sure you get the right support, at the right time, from the right people.
The result? No more isolation. No more feeling alone. No more late-night googling for answers. You'll have the support you need to get unstuck and back into action – when and where you need it.
Are You Ready for The CEO Collective?
who've worked with their first 10 (or more) clients and want to strategically scale up to predictable $5K – $10K – $15K months.
High-Integrity Entrepreneurs
ready for financial security, consistent clients and cash-flow without high-pressure sales tactics or sleezy, hype-y, bro-y marketing.
Coaches, Consultants,
& Course Creators
who are done with living from launch-to-launch and are ready to generate predictably monthly income without all the hustle.
Non-Techy Business Owners
overwhelmed by the idea of complicated funnels or automated systems… our clients are generating $10K months with minimal tech.
to lead by example, spread positive messages, and generally leave the planet better than how they found it.
ready to feel totally in control of their business, understand their numbers, and become powerhouse CEO's they were born to be.

Our CEOs Get Access to Multiples Levels of Support Each and Every Month
Each quarter, you'll be matched with a mastermind group of 5 other entrepreneurs to facilitate peer-to-peer accountability and support.
Groups will be matched based on business experience level and overall goals, to make sure you get the help you need, and stay the course.
Live Q&A Calls with Racheal
Every month, I'll host 4 LIVE Q&A Calls to answer your biggest questions.
The goal = to get you unstuck so you can get back to work implementing your 90 Day Plan.
Kiss late night frantic googling sessions goodbye. Inside the Collective, you'll have support from someone who knows you and your business – every month.
1×1 Access to a Dedicated Mentor
When you join The CEO Collective, you won't be lost in the shuffle.
Our team of mentors is dedicated to helping you stick to – and implement –  your 90 Day Plan.
Plus, each month you'll get a 20 minute 1×1 check-in with your mentor.
Next Level Expert Masterclasses
In addition to the CEO Masterclass Vault (complete with ALL of my proven training), we've planned an entire year of advanced training to help you master each area of your business.
Each month, a new masterclass training by me or a guest-expert will be released to The CEO Collective followed by a dedicated 60 minute Q&A session.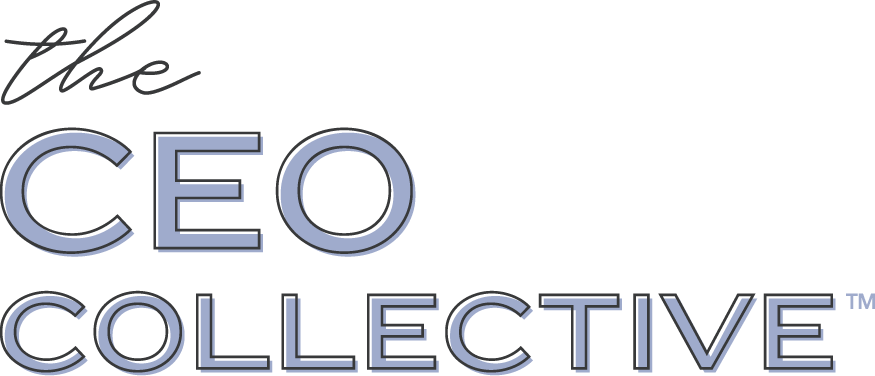 Is A Year of Business Mastery
April 2020
Promote Yourself to CEO
Upgraded Habits & Self-Leadership
May 2020
Know Your Numbers
Master Your Money & Metrics
June 2020
Q3 CEO Retreat
Create Your 90 Day Plan
July 2020
Simplify Your Systems
Build Your Admin, Tech, & CX Systems
August 2020
Build Your Dream Team
Find, Hire, & Onboard Your Next Team Member
September 2020
Q4 CEO Retreat
Create Your 90 Day Plan
October 2020
Next-Level Visibility
Learn to Pitch Like a Pro for Interviews & Media
November 2020
Copy That Converts
Deep Dive into Money Making Messaging
December 2020
Q1 CEO Retreat
Create Your 90 Day Plan
January 2021
Profit First
Keep More of Your Hard Earned $$$
February 2021
Protect Your Business
Understanding Your Legal Needs
March 2021
Q2 CEO Retreat
Create Your 90 Day Plan

Accelerate Your Success with Our Proven Strategic Frameworks & Systems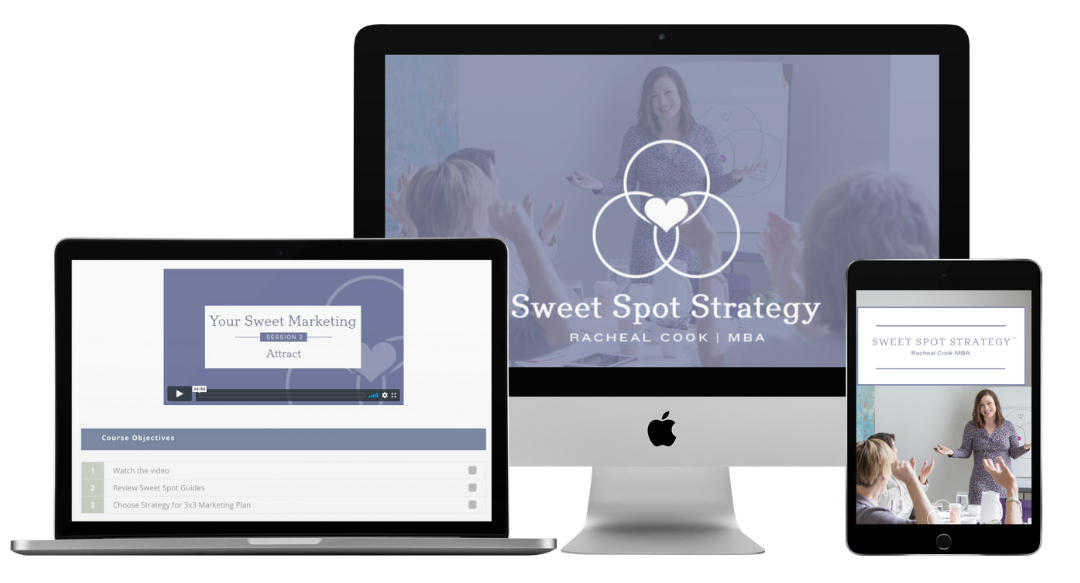 Sweet Spot Strategy (Value $2997)
Design your business 100% around you, your strengths, and your desired lifestyle. Sweet Spot Strategy helps you design your business from the ground up, with predictably profitable offers and a marketing system to bring in consistent clients and cash-flow.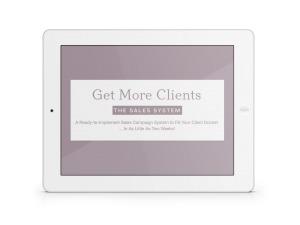 Get More Clients (Value $497)
Sometimes you need to bring in new clients ASAP – that's why we've created this ready-to-implement sales strategy to help you fill your client docket to wait-list status in as little as 2 weeks.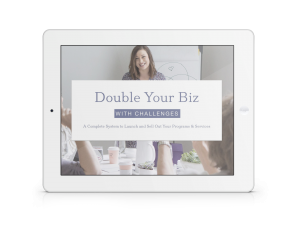 Double Your Biz With Challenges (Value $697)
Learn exactly how I created and run the Fired Up & Focused Challenge to generate over $1,000,000 since 2014… and how dozens of our students have launched with challenges.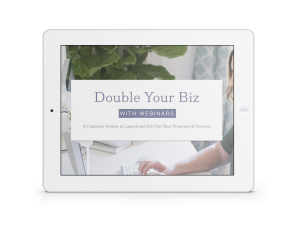 Double Your Biz With Webinars (Value $697)

Learn the exact system we use behind the scenes to generate consistent 5-figure months and 6-figure launches for our programs with webinars from the behind the scenes prep, technical process, designing your content, and promoting with both organic and paid traffic.
Plus These Exclusive Founding Member Bonuses
The CEO Collective is open to 25 Founding Members only — and if you choose to join us this round, we've got a fabulous bonus bundle lined up for you: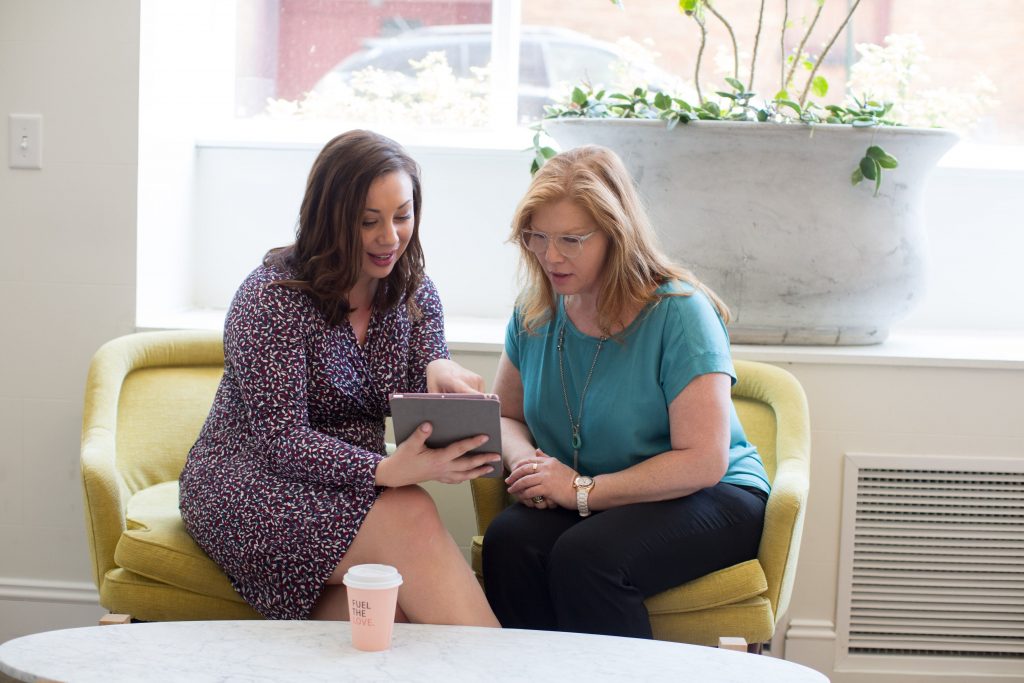 A 60 Minute 1×1 Strategy Session with Racheal
This deep dive call is the perfect opportunity to review your 2020 goals, profit plan, and overall marketing strategies.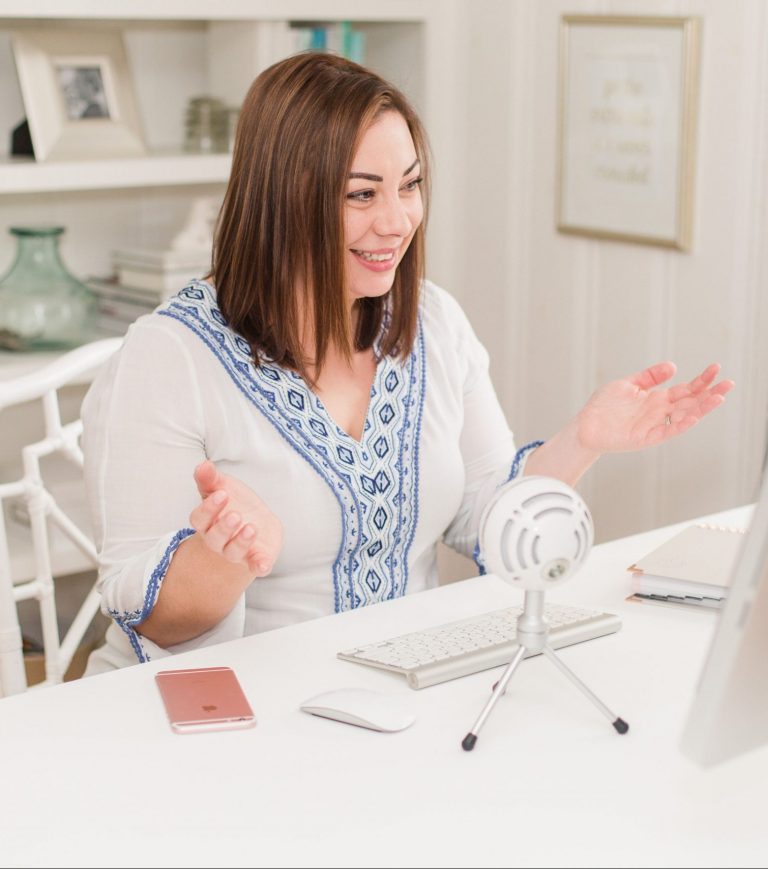 FOUNDERS ONLY
Hot Seat Calls
Each month, I'll host a 90 minute hot-seat call exclusively for our first 25 members to deep dive into a specific challenge in their business.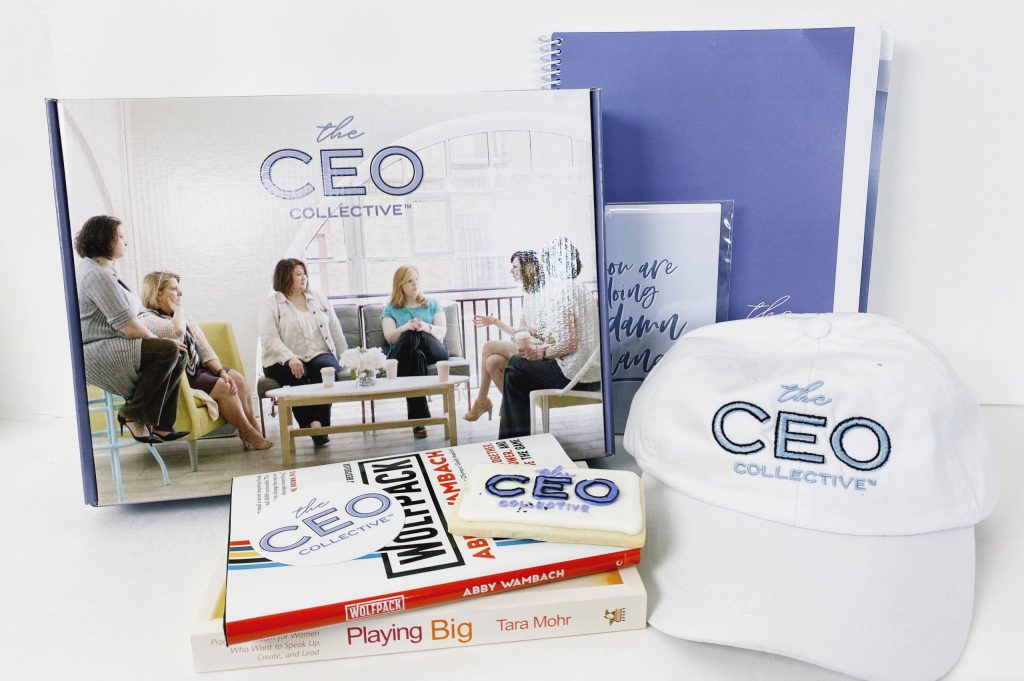 CEO Collective Founding Member Bonus Box
Keep your eyes on your mailbox (yes – the "real life" one) for this curated box including my favorite books, planning tools, and other goodies!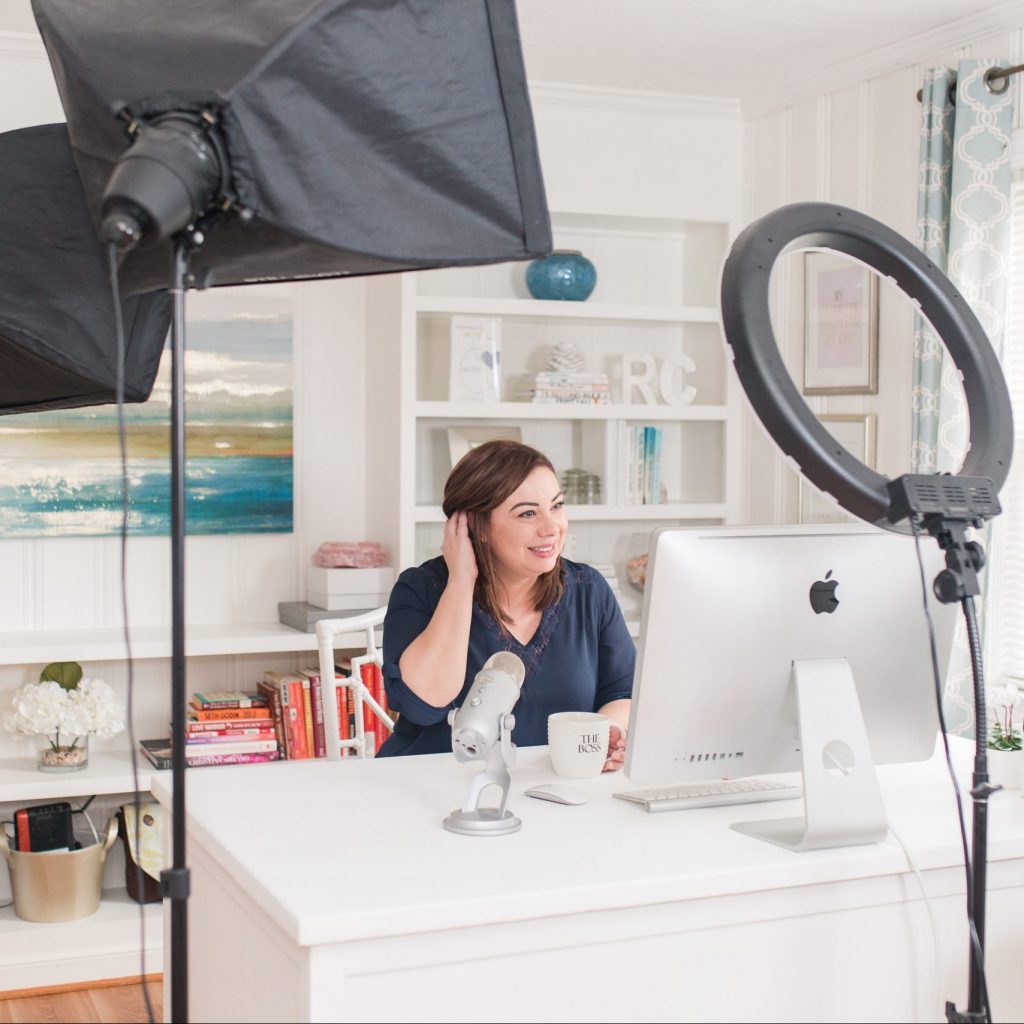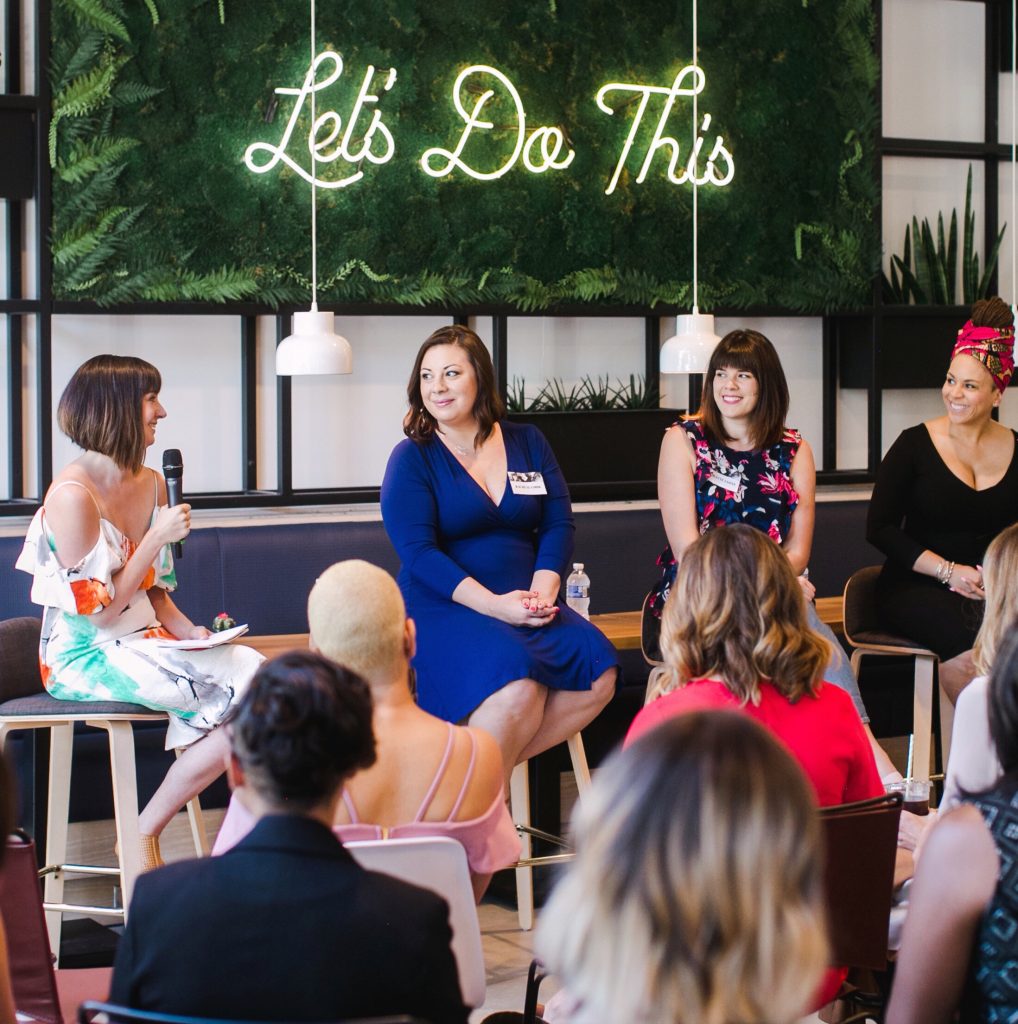 What kind of results can you expect from the CEO Collective?
A new level of confidence as CEO of your business as you implement upgraded systems and habits.
Proven strategies for consistent clients and cash-flow without feeling like your business is living launch to launch.
Solid marketing, sales, and customer experience systems, a solid team, and clarity on what moves the needle in your business so you can scale strategically and sustainably.
Increased visibility and expert status as you start showing up sharing your message in more powerful, intentional.
More time off to enjoy your evenings, long weekends, and even vacations (including bandwidth to go on a solo retreat).
The high-performing, booked out business you have been dreaming of – without sacrificing your integrity or your personal life.
The CEO Collective is open to 25 founding members ONLY.
So if you're feeling like this is where you belong?
Now is the time to act.
It's Time To Get Focused, Get Clear, & Get Your CEO Hat On Once & For All!
The CEO Collective is now enrolling 25 Founding Members!
Doors close on Tuesday, April 7th at MIDNIGHT EST
Invest for: $500/mo 
(Monthly Payments)
Invest for: $5,000 
(Pay Annually – Get 2 Months Free)
Here's what makes the CEO Collective a no-brainer for high-integrity business owners ready to create consistent, next-level success:
No-brainer #1:
Real-deal, practical guidance from a mentor who's been there (me!)
After leaving my cushy corporate consulting job 12 years ago, I launched my own consulting company that has reached and served over 20,000 small business owners, made millions in revenue, and allowed me to retire my husband to be a SAHD for our three kids… all while working 25 hours a week.
This didn't happen by accident. 
That's why I've dedicated my life to helping more women entrepreneurs to intentionally design a business that not only allows them to serve the clients they love, but helps them to live the life they always wanted.
No brainer #2:
High quality, hands-on mentorship and peer mastermind support – month after month
Inside the CEO collective, you're much more than a name on a sales spreadsheet — and you'll never have to fight to be heard. 
We get to know YOU, your vision, and your business inside and out (and we'll gently follow up with you if we notice a drop off in participation.)
From mentors to peer mastermind partners working on the same goals you are, The CEO Collective is designed to hold you accountable to your goals, and give you a place to share your work, ask for help around your challenges, and celebrate your successes.
There is a massive difference between joining & belonging. At The CEO Collective – you will know without a doubt that you belong here.
No brainer #3:
You'll actually do the thing, without working harder
While we do have resources available to deepen your strategic knowledge inside the Masterclass Vault, the focus of The CEO Collective is to help you step out of information overload and into IMPLEMENTATION mode.
Every assignment and exercise is designed to bring you closer to your goals around revenue, scale, and freedom — and every week, your mentors and I will be available to answer questions, and help clear the brain clutter, so you maintain your momentum AND motivation.
We do have one request though: please leave your excuses at the door. 😉
No brainer #4:
We serve more than just coaches and fellow consultants (all niches welcome!)
While we know every business is unique, our 90 day planning system and CEO scorecard works for product and brick and mortar businesses, health and wellness professionals, as well as service-based online companies.
Seriously: one of our members makes $30k-$40k per month selling bows using our system. It's applicable, powerful, and can create extraordinary results in any type of business.
No brainer #5:
We're here to make your business more profitable, less exhausting, and more fun.
When you stop flying by the seat of your pants in your business and feel like you're back in control with documented strategies, SOP's and systems, and a tested model… you actually start to enjoy the creative challenge of running your business again.
You quit the feast-and-famine launch cycle, your confidence and competence increases, and you feel excited about making strategic decisions as a CEO… without the "OMG, where is money coming from this month!?" panic.
Want to experiment with a new offer? Make an extra $5k-$10 one month? Try a new visibility strategy? Heck yeah! You'll have the strategy, systems, and support in your corner to make it happen.
Could 2020 Be The Year EVERYTHING Changed In Your Business?
We'd be honored to guide you on the journey. Let's get started.
Secure your spot now by selecting the payment option that works best for you.
Invest for: $500/mo
( billed monthly)
Invest for: $5,000 annual payment 
(which gives you two months FREE.)
"I'm so busy right now – will I have time for all of this?"
Honestly, we see most entrepreneurs reclaim their time within a few weeks because they are finally operating in a more streamlined and strategic way using our 90 Day System.
It's not about doing all the things – it's about doing the right things at the right time.
This is how I've been able to work 25 hours a week for over a decade. I don't waste time on low-ROI, high-energy stuff, I focus all my time and attention on things that move the needle.
How? By using the exact system I'll teach you inside the CEO Collective.
When you shift your focus away from high-complexity to high-impact activities, you'll quickly find that you're working the hours you actually want with more than enough time for your family, your life, and your dreams.
"I don't think I can make The CEO Retreats each quarter – I can't take that much time away from my family!"
When I started my business, I got pregnant with twins almost right away. I get it! If it wasn't for virtual options, I would have missed so many opportunities to grow my own business.
That's why I've always been committed to offering a VIRTUAL option.
At VIRTUAL The CEO Retreat, you'll have all the perks of the in-person attendees, including your own breakout rooms, access to all sessions, Q&A with me, and more. 
Plus – I'll ship you everything you need so you can enjoy your planning party from the comfort of your own home.
"How do I know this will be a fit for me and my business?
Simply put: when you join the CEO Collective, your success becomes our first priority.
From the moment you walk into our first retreat, to the minute we wrap our 12 month adventure together, we're fully invested in making sure you get the absolute most from your experience, hit your goals, and design the life and business you've always wanted.
We're here to answer your questions, hold you accountable, help you develop and implement your strategy, and get unstuck when you need it. It's what we do, and it's what we love.
"How long is The CEO Collective experience?"
When you join The CEO Collective, you are committing to an annual membership. 
Why? Because after hosting The CEO Retreat for over 2 years, we have seen that it takes a few quarters to get the hang of the 90 Day System before truly mastering it. 
But once you're in, you're in! You can renew your membership every year and continue to get access all the updates in the masterclass vault, mentorship, and masterminds within The CEO Collective.
"Do I get 1×1 coaching inside The CEO Collective?"
When we designed The CEO Collective, we wanted to include multiple levels of support including access to a mentor from our team. Each month, you'll have a check-in with your mentor to help you stay on track and accountable to implementing your 90 day plan.
AND – for the first 25 FOUNDING MEMBERS ONLY! You'll also get a 60 Minute 1×1 Session with Racheal to review your 12 month profit plan and accelerate your success.
From there, you'll be able to connect with your mentors every month in addition to coaching with Racheal inside our live calls and community for ongoing support.
Ready to turn 2020 into the year everything changed in your business?
We'd be honored to guide you on the journey. Let's get started.
Secure your spot now by selecting the payment option that works best for you.
Invest for: $500/mo
( billed monthly)
Invest for: $5,000 paid-in-full
(which gives you two months FREE.)