By far this has been one of the most powerful investments I've made in my business!
CEO of Wayfinder Collective
The mentors really get my business and I'm amazed that whenever I talk to them, they just know everything about my business. It amazes me that they really know me.
I've changed how I think about what I'm doing. I've realized that I come first and need to be proactive - it gives so much peace of mind.
CEO of Christie Pearl EMDR Therapy
"The CEO Collective has the training, the support, the crowd cheering you on so you can play (or elevate) your very best game.
Founder + CEO Retirement Planology
My annual revenue has doubled in the year since I first joined. The strategy and support have been next level and I have thoroughly enjoyed the community too!
Book Coach & Founder of 3 Fern Books
If you're thinking about joining The CEO Collective, that's your answer. Do It. It will completely change your business. It will change your work from home life. It will change your work-life balance because Racheal's not gonna let you work all week. She will make sure you're taking breaks and taking care of yourself and your family. It will change your business financially, because if that needle's not moving, they're going to stop and investigate why, and make sure that you're making the money that you want to make.
I cannot recommend The CEO Collective enough. It's completely changed my life, my family's life, and I'm so excited to keep going!
CEO OF CLO & CO MARKETING AGENCY
My favorite part of this experience was watching Racheal and her amazing team run a successful business. She cares about her clients deeply, and shows up for them regularly. Racheal shares the inner workings of her business, which is SOOO helpful. Plus, she does all of this with appropriate boundaries, which I really admire. I used to think I had to give clients EVERYTHING and now I give them TONS, but save some time and energy for myself and my family too. Racheal has shown me that that is ok, and I'm so truly grateful for that too!
CEO OF BEST LIFE FUNCTIONAL MEDICINE
"The CEO Collective has given me the clarity to help run my business at the next level. As I'm growing and scaling beyond six figures, I want to make sure that I have that support, and The CEO Collective has been a fantastic place to bounce around ideas and mastermind with me. The fellow members are great, and they give me advice to work on my top priorities, and help with moving the business in the direction I want to grow it."
FRACTIONAL CFO & FOUNDER OF WEALTH WORTH WITHIN
I have restructured my time, my tracking, my implementation. I know what I'm supposed to be working on, I know how to do it, and I have so much more time to explore my creative projects.
CEO OF THE HAPPIEST MUSICIAN
By implementing the 90-day plan and figuring out what parts of my business I needed to hand off to someone else, I've already seen my business grow back to where it was pre-baby and I've added two team members!
CEO OF BELLA DE LUNA ASTROLOGY
The biggest win more inside TCC has been making space for self as a human being. I've set boundaries around work and take time off. I've also let go of the guilt I used to feel when I did take off. I've learned I create better work when I'm rested and cared for.
I have had so many wins, but I would say my biggest win has been a serious upgrade and understanding to my marketing plan. I have seen an exponential growth in my exposure and just getting myself in front of new audiences.
Since joining The CEO Collective, we have doubled the revenue in my business and have really streamlined processes and systems so that I feel hopeful about the year to come.
My biggest aha is that the way I spend my time as the Founder and CEO is directly related to the success of the business.  The CEO Collective is right for you if you're ready to put in the work now to make your future a lot easier in your business.
After the past six years of doing this on my own, it feels luxurious to have access to regular, specialized and direct support from people whose opinion I value and whose approach to business aligns with mine. Your business and life balance focused approach combined with your vulnerability is invaluable.
CEO OF FORK THE FOOD RULES
"Racheal Cook knows what she is talking about and that following her steps of planning, rinse, wash, repeat in a way that allows you to have time with your family, friends and not live in constant feast or famine!
January's are very HARD for me. Sales go down to under $8K normally and I just suck it up to it is what it is.
NOT THIS YEAR! My revenue was $21K and I only worked about 10 hours a week. 🙌🏼"
My biggest aha since joining The CEO Collective is I don't have to do everything myself! I have real support. And in a year, my business has grown 40%!
CEO OF MAUREEN CLANCY THERAPY
I knew I would learn so much but I was delighted that my care for myself and my ability to focus on my own wellbeing was something that mattered in this space.
I've really gotten focused on the biggest needle movers in both businesses. Out of my 12 month goals, I reached 2 in the first quarter.
CEO OF MY BRIGHT BODY & MY BRIGHT BABY
I love that there is a lot of conversation about burnout, self-care, and personal support - all the things that go on in our life besides our business.
The CEO Collective has definitely gave my business stability and it's like kind of for the first time I'm running my business and it's not running me!
CEO OF BEYOND HISTORY GENEOLOGY
We are finishing up the quarter that we started in the collective and we actually reached 80% of our goals that we set. And just last month we had our biggest revenue month ever.
Your Success Story Belongs Here Too!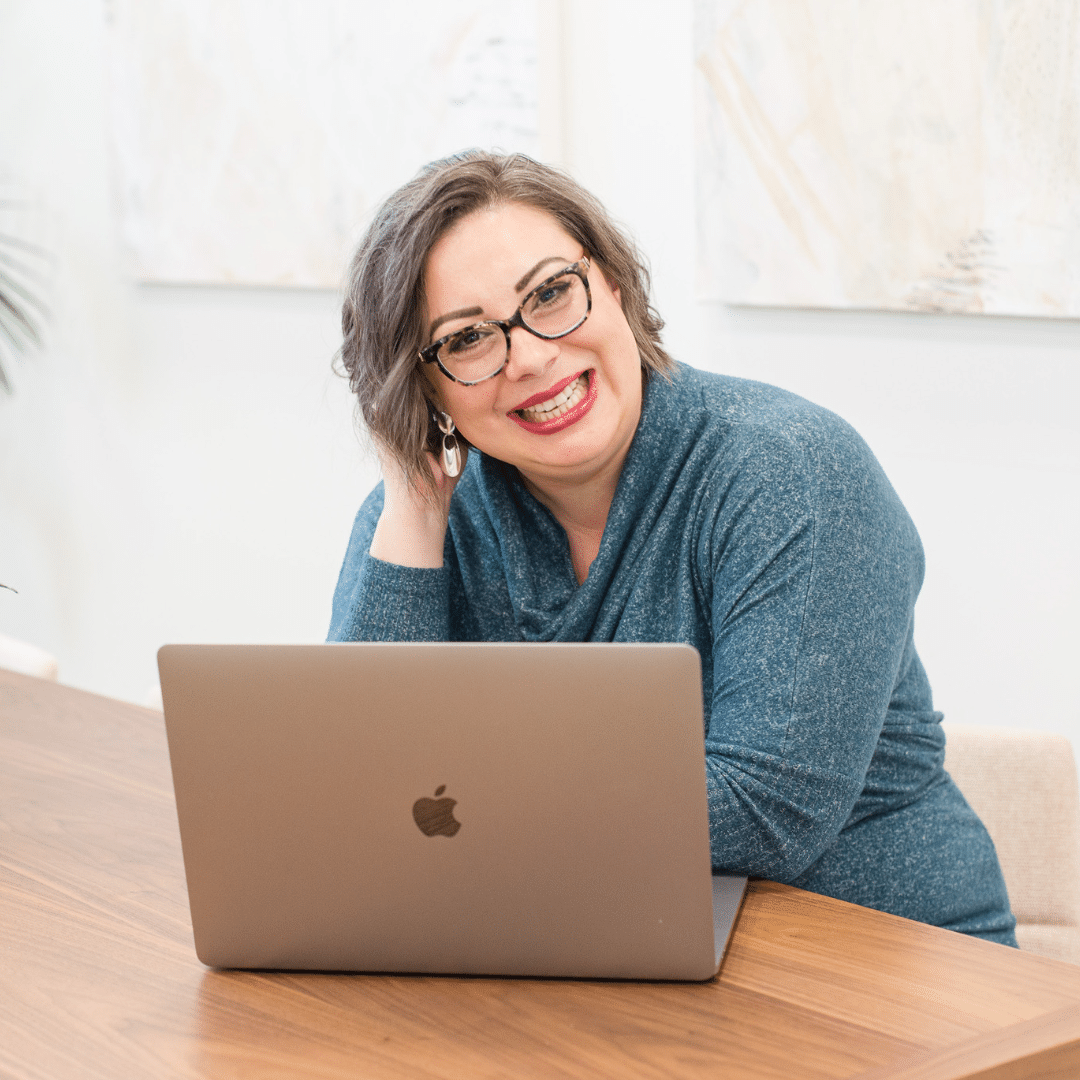 If you've hit a growth plateau in your business, The CEO Collective is ready to help!
There comes a point in every business journey when we reach our max capacity and realize that there is no amount of hustle that will scale our business without sacrificing our life, family, and health.
If you're ready for the strategy, systems, and support to finally out-smart the hustle, apply now for the next cohort of The CEO Collective.